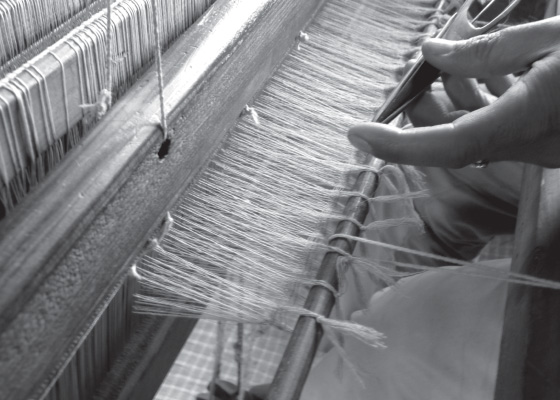 Subhabrata Sadhu, the name behind the brand is a textile designer.
Sadhu likes to call himself a wandering designer. He will climb any mountain to get to the finest fleece and meet the best artisan.
He has traveled to artisan clusters across India and along the way, he has picked up not only a wealth of traditional design knowledge but has also developed a keen desire to preserve dying weaves, patterns and skills as well to enable and empower their custodians. Sadhu has worked with several Non-Governmental Organisations to implement his ideas, helping rural craftsmen design contemporary products, and transforming ethnic weaves into luxury offerings. As a result, many artisans have turned entrepreneurs, discovered new markets and succeeded in preserving their craft.
His journeys abroad have been extensive as well. He has participated in fairs in UK, Germany, France, USA, Japan. His collection of scarves is sold in high-end stores in Germany, France, UK, USA, Japan, Uruguay, Chile, Australia and South Africa. He has been a Finalist in the Young Creative Entrepreneur Award 2010, British Council India.
In 2009, he launched own label 'SADHU', a brand of handmade stoles and scarves.
SADHU the label is a coming together of Subhabrata Sadhu's ideas and visions. His designs weave together purity of purpose with an uncompromising vision.
While his Indian journeys have given Sadhu rich insights into his own heritage, his sojourns to different parts of the world have led to a thorough understanding of the tastes and preferences of different cultures. When combined with his training as a textile designer and his artistic sensibilities, this knowledge has equipped him to create a very international, contemporary, premium look for his brand.